What's not to miss at Leeds Digital Festival 2023
We're approaching Leeds Digital Festival 2023 and it's once again time for a round-up of our highlights and events you don't want to miss. 
Heading into its eighth year, Leeds Digital Festival 2023 is an open, collaborative celebration of digital culture in all its forms. 
Since the first festival back in 2016, it has gone from strength to strength and grown in both scale and visibility. What started out as a few big ideas from tech organisers in the city, backed by a small grant and the local tech community, has now evolved into the nearly two-week event that makes up Leeds Digital Festival 2023. 
The festival has also gained status as the largest 'open' tech event in the UK. With an ever-growing voice and reach, Leeds Digital Festival 2023 will continue to celebrate the people and organisations who make Leeds and the North such a vibrant hub for digital.   
With the Leeds region having the fastest growing digital economy outside of London, it's a perfect location for the festival: 
Digital GVA of £1.3bn;

 

Largest centre of digital, financial and business services outside London;

 

The North's highest proportion of scale-up digital companies;

 

9,000 digital companies in Leeds City Region;

 

102,000 people employed in LCR tech sector;

 

Now home to Channel 4 National HQ, The Bank of England & Utterberry;

 

Nine universities with an annual output of almost 18,000 STEAM graduates.

 
We've highlighted just a few of the more than 200 events taking place during Leeds Digital Festival 2023, which runs across the city from September 18 to 29th. 
Considering Cyber: How to get Young People to Consider a Career in the Cyber Security Industry
Hosted by InnovateHer, this session will examine the critical topic of cybersecurity and why it's imperative to inspire the next generation to pursue careers in the field. 
It will explore the evolving cyber threat landscape, the rising demand for cybersecurity professionals, and the potential consequences of the skills gap.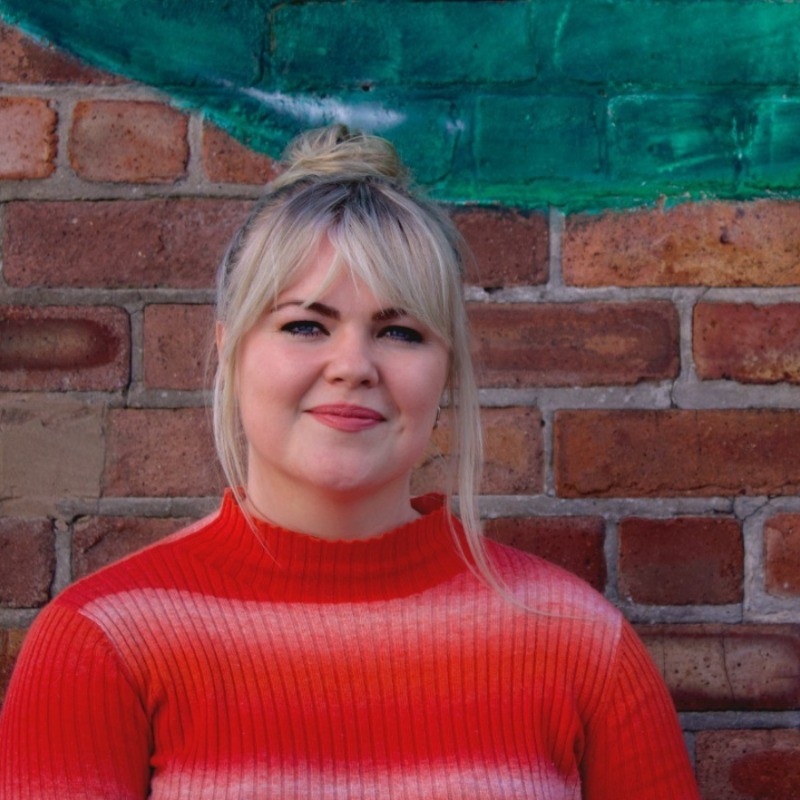 The main speaker will be Chelsea Slater, (pictured above) co-founder and CEO of social enterprise InnovateHer, who are on a mission to get girls ready for the tech industry – and the tech industry ready for girls. 
Date & Time: This virtual event takes place between 11-11.45am on September 18th. Book your spot. 
Tech Growth UK – How to Land and Grow your Tech Business in Leeds and West Yorkshire
This event is run by the Department for Business and Trade, Burges Salmon, JMB Partnership Rochester PR Group and the West Yorkshire Combined Authority and covers 'How to land and grow your Tech business in the UK from the people who know what it takes'. 
Expert speakers will provide tech businesses from all sectors and countries of origin with a rare opportunity to learn from their peers and market entry professionals about what it takes to land and succeed in the UK market. 
Date & Time: This virtual event takes place between 12-1pm on September 18th. Book your spot. 
Paul Scully, Minister for Tech and the Digital Economy in conversation with Debbie Forster, CEO of Tech Talent Charter
Hosted by Department for Science, Innovation and Technology, the Minister will be discussing the fantastic work being delivered by Tech Talent Charter through a government-funded grant, and government and industry collaboration is key to fuelling diversity and inclusion in technology roles.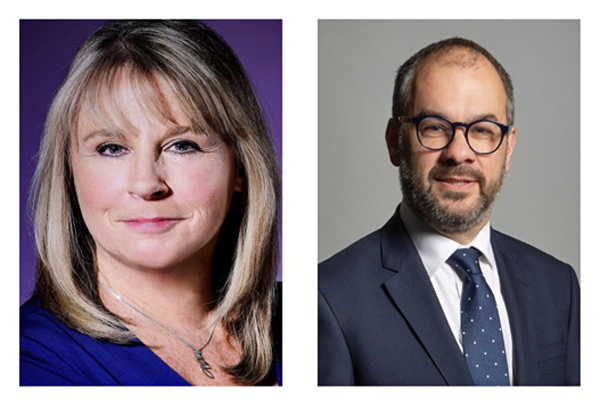 With a particular focus on West Yorkshire, this event will give attendees an opportunity to gain firsthand insight on the government's priorities for ensuring a digital workforce that is representative of the UK tech sector, and how this will support the UK to cement its position as a science and tech superpower. 
Date & Time: 3-3.45pm on September 18th at BJSS, 1 Whitehall Quay, Leeds LS1 4HR. Book your spot. 
Beyond Crystal Balls: Future-Proof Your Digital & Marketing Career
A crystal ball to navigate the future is not that easy to find so a more sensible approach is to see what we can learn from the stories and events of the past.  
So much has happened and is now happening in the world of digital marketing, what can we learn from the mindset and experiences of marketers who have successfully navigated these sweeping changes? 
Hosted by MET Mentoring, this breakfast event will see you learn from the speakers on how you can prepare yourself for whatever the future throws at you in your marketing career and keep your skills up to date and relevant. 
Date & Time: 8.30-10.00am on September 19th at Sedulo, The Ambler Club, St Paul's House, 23 Park Square, Leeds, LS1 2ND. Book your spot. 
techUK Fireside Chat with West Yorkshire Mayor Tracy Brabin
Jointly hosted by techUK, Shoosmiths and UKTN, this event aims to gain an insight into, and discuss the opportunities for, Leeds and West Yorkshire's tech sector with West Yorkshire's Mayor Tracy Brabin (pictured below).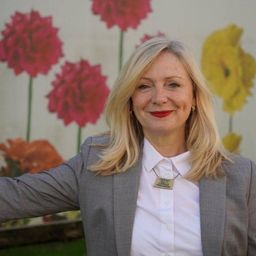 In anticipation of the techUK Local Digital Index report launch in October, we will look at the challenges of strengths of the region in relation to the rest of the country and how Leeds and Yorkshire can grasp the opportunities of a growing digital tech economy. 
Date & Time: From 12-2pm on Thursday, September 19th, 9th Floor, Platform, New Station Street, Leeds LS1 4JB. Book your spot. 
Get Smart with AI Ethics
Artificial Intelligence (AI) is rapidly transforming many aspects of our lives, from healthcare to finance to education.  
While AI offers many potential benefits, it also raises important ethical questions and concerns about issues such as bias, privacy, accountability, and transparency. 
What ethical guidelines and regulations exist around the use of AI, and how can they be improved?

 
What needs to be improved to build ethical and transparent AI?

 
How can we ensure that AI is being used in a way that aligns with our business/product's values and ethical principles?

 
Hosted by AI Tech, you will hear from AI and global ethics experts alike as they spark conversations about the next steps for AI. 
Date & Time: 4-5.30pm on September 21st at The Rose Bowl, Portland Crescent, Leeds LS1 3HB. Book your spot. 
Leeds Digital Festival: Innovation and Invention Guided Walk
Hosted by Page White Farrer, this is a one-hour adventure through Leeds' tech history and will:  
Look at Louis Le Prince and the invention of the first moving image for mankind on Leeds Bridge.

 

Stand on top of the Data Super Highway Junction to Europe by Salem Chapel, what are those AQL blue phone boxes for?

 

Discover the history of Sovereign Square. Leeds was the first city to have electric tramways powered by overhead wires in Britain from 1891.

 

Tour the Round Foundry, set up by Mathew Murray and James Watt. The World's first commercial steam locomotive was built here for the Middleton Railway, the oldest railway in the World.

 

Explore Tower Works set up by Colonel Thomas Harding, manufactured Gilpins for wool spinning. Generating incredible wealth, he was able to invest in major Civic projects like City Square and Leeds Art Gallery.

 

Look at the fabulous Temple Mills (pictured below) by John Marshall. One of the wonders of Leeds, inspired by ancient Egypt. Once the largest room on Earth! Location of the first elevator, designed for sheep to reach the roof! Soon to be the British Library.

 
The walk will finish up at the Cross Keys pub in Holbeck (where the Leeds Digital Festival in its current form was founded in 2016) for a well-earned drink. 
Date & Time: 4-6pm on September 21st, meet at Platform, New Station Street, Leeds, LS1 4JB. Book your spot. 
Generative AI Panel – A Technical Hurdle or a Technical Accelerator?
Hosted by Codurance, this panel will dive into what Gen AI means for technical teams, examining the availability and limitations of current Gen AI tooling.  
It will also discuss organisational preparedness both in terms of culture and technical infrastructure and will make sure to address the importance of security, privacy and ethics in adoption of AI. 
Date & Time: 12pm on Tuesday, September 26th at the Codurance office, Platform New Station Street Leeds LS1 4JB. Book your spot. 
Leeds Digital Careers Fair returns for 2023
One of the highlights for this year will be the returning Leeds Digital Careers Fair, hosted by Leeds City Council, this free event will take place on September 26th between 2.00pm – 7.00pm and will be a key recruitment and careers opportunity at the festival. 
Both businesses and training providers from across the region will be showcasing a range of tech and digital opportunities for people who want to learn more about their next steps towards a career in the digital sector. 
No matter the age, academic level or background, Leeds Digital Careers Fair aims to inspire and inform all visitors about the range of digital career opportunities available to them. 
Digital Transformation – A Journey to Success
Hosted by Computer Futures, this event is designed to help you navigate the complexities of Digital Transformation, gain valuable insights from industry experts, and be inspired to transform your organisation's future aligned with its purpose. 
Date & Time: Between 5.30-7.30pm on September 27th at the Santander Work Cafe, 10 Park Row, Leeds LS1 5HD. Book your spot.