What happens now that Tech Nation has gone?
The news that Tech Nation would cease operating from March 31st – after losing out on £12m in government funding to Barclays – brought to an end more than a decade of support for the UK's tech startups from the organisation.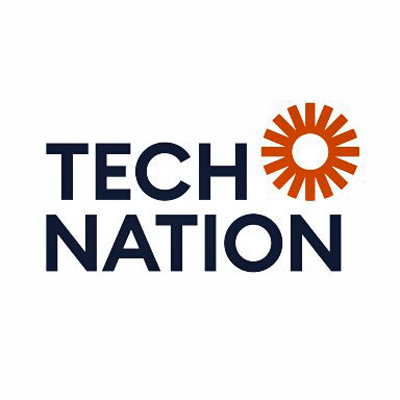 More than 140 UK tech founders, executives and investors responded with an open letter to the Government, organised by The Coalition for a Digital Economy (Coadec), which raised concerns about the news that the public funding had been awarded to Barclays.
The banking giant's Eagle Labs secured a £12m grant put out to a competitive tender process by the Department for Culture, Media and Sport (DCMS).
Barclays launched Eagle Labs in 2015. Today it has 34 physical incubators spread across the UK that aim to help entrepreneurs scale their businesses. Its growth programmes include the Black Founder Accelerator and Funding Readiness.
Founders Forum acquires Tech Nation
Founders Forum Group (FF Group), a global community and group of businesses supporting entrepreneurs at every stage of their journeys, has formally acquired Tech Nation.
The transfer will see FF Group continue to execute against Tech Nation's mission to empower tech entrepreneurs, scale innovative startups, and provide a united platform for UK tech founders.
FF Group will relaunch a number of Tech Nation programmes and reports on the UK tech sector as part of its existing portfolio of events and services tailored to entrepreneurs, continuing to build on the organisation's activities to date.
Tech Nation's outgoing founding CEO Gerard Grech, and Board Director Sarah Wood, will help steer the transition as part of FF Group's Tech Nation Advisory Board.
Mr Grech said: "Founders Forum Group is the ideal custodian to lead Tech Nation into its next chapter. I am confident FF Group will continue the vital work of Tech Nation, leveraging its influential network to evolve Tech Nation's existing programmes, foster entrepreneurship nationwide, and supercharge scaleups and high-growth businesses across the UK. 
"It's been a privilege to have worked with so many fantastic people during Tech Nation's journey to date, and I want to thank the Tech Nation team for all their hard work in making it happen with the ecosystem."
Brent Hoberman – Co-Founder and Chairman of Founders Forum, was one of the signatories of the letter which criticised the decision to award funding to Barclays. 
Speaking about the acquisition, he said: "By recognising and fostering remarkable digital talent and accelerating startup success nation-wide, Tech Nation has positioned the UK as a world-class innovation hub. We're honoured to be inheriting this important mission and marrying our objectives with those of Tech Nation to preserve and expand the UK tech ecosystem."
Concerns over Barclays receiving taxpayer funding
Some had questioned why a bank that made pre-tax profits of £3.7bn in the first half of 2022 requires £12m in taxpayer funding.
Sarah Barber, CEO of Jensen Funding Partners, writing in a piece for UKTN, said: "For a government that recently reiterated its desire to become the "next Silicon Valley", withdrawing funding from Tech Nation shows its approach to UK startup policy takes one step forward and two steps back."
According to Ms Barber, the decision also shows a clear conflict of interest. 
"The UK is a world leader in fintech and well ahead of its European rivals when it comes to securing VC investment. In 2022, the UK was behind only the US once again as a fintech hub, and raised more than all of the next 10 European countries combined.
"Yes, Eagle Labs has been a supporter of successful UK fintechs, but this is government money. We have some of the biggest names – Revolut, Monzo – here in the UK and giving Barclays, a competitor, potential access and insight to the next generation of fintech companies just doesn't add up."
"There's such a gap in equity for Northern funders still. Organisations like Tech Nation are effectively the connective tissue between what is ultimately still a nascent ecosystem on a global scale," Ben Davies, group marketing director at financial services firm Praetura, told Prolific North.
"From our point of view, they've been great at pulling together founders who've been there before and done it, to then inspire other founders. They've helped with political swing. Ultimately, it's not up to us where the government puts their money. We just want to make it clear that the work Tech Nation has done today, on a grassroots level of galvanising the tech community, has been absolutely critical."
About Tech Nation
Tech Nation came about through the mergers of Tech City UK and Tech North in 2018 but its roots go back to 2011. 
In the more than a decade it's been operating, it's helped support companies including Monzo, Revolut, Gousto, Depop, Bloom & Wild, Zilch, Just Eat, Darktrace, Marshmallow, Ocado, Skyscanner, Peak AI, Multiverse, what3words, Tide, Atom Bank, BenevolentAI,  Checkout.com, Carwow, and Deliveroo.
According to Tech Nation, every £1 of Government funding it received returned £15 into the British economy and that 95% of the 4,000 companies it had supported in the last eight years had gone on to scale, compared to the industry average of 80% of startups collapsing within their first five years.
Gerard Grech, Founding CEO, Tech Nation, said: "By delivering services and insights impartially across Britain, Tech Nation has made a huge and positive impact on the UK's digital economy. The UK now boasts over 20 places with one tech unicorn or more, five times what it was in 2014.
"Many of Britain's most successful tech companies, from Monzo to Deliveroo, and from Skyscanner to Darktrace, have passed through one or more of Tech Nation's growth programs. We have helped champion and support innovators in everything from AI to FinTech to Climate tech and more."
He added: "I want to express my sincere thanks and gratitude to the Tech Nation team, to our ecosystem partners and all the inspirational innovators and entrepreneurs we have worked with along the way. 
"I am grateful to the government's support over nine years, and feel proud of all we achieved. It has been an incredible journey. Together we have made the UK tech economy a global powerhouse for tech talent and now third in the world for tech investment, after the US and China."
About Barclays Eagle Labs
Launched in 2015 to provide tech startup support, mentoring, networking and upskilling, the organisation says it has supported more than 9,600 businesses since.
David Hamilton, head of implementation at Barclays Eagle Labs, said: "Folks might not believe us, but rest assured we've been getting our hands dirty – personally and the wider team – in the ecosystem for the last seven years, supporting startups and scaleups. We're not late to the party, we think we've been an integral part of the ecosystem for the last seven years."
It intends to use a "big chunk" of the grant towards education programmes for entrepreneurs, picking up the mantle of the growth programmes run by Tech Nation.
Hamilton said that all of the government grant will be directed to delivery partners to implement these programmes, which will be offered in-person at its 38 physical locations around the UK and virtually.
It is targeting at least 35% of supported founders to come from diverse backgrounds in terms of gender, sexuality and ethnicity. It also plans for an internal target of ensuring approximately 80% of the businesses it supports are based outside of London.
Hamilton added: "We benefit from a buoyant and growing economy. And we fundamentally believe that economic growth isn't probably going to come from corporate interventions, it's going to come from the UK tech sector."
"This is not a transactional activity for us. We're not doing this because we want to open another bank account or another banking product. This fundamentally is an investment from ourselves in the economy on the belief that if the economy grows then Barclays will naturally benefit from that."
Last year, UK tech startups raised a record £29.4bn. The UK is home to more than 40 unicorns outside of London and 100 regional futurecorns. Earlier this year, the UK tech industry reached a $1tn (£764bn) valuation, a milestone that has previously only been reached by the US and China.
Award-winning tech
With multi award-winning* click fraud detection and mitigation across search and social, Veracity Trust Network feeds other parts of the Martech stack with better quality data, to enable improved analytics, decision-making and results.
*Digital City Awards 2022: Innovation of the Year, Best Business Awards 2022: Best Innovation, Best Martech Innovation at Prolific North Tech Awards 2021, B2B Marketing Expo Innovation Award for Best Marketing Tool 2021, and the Tech Nation Rising Stars 3.0 Cyber Award 2021, as well as holding Verified by TAG status.