State of fake traffic in 2023
If you've never considered the effect fake traffic can have on your brand's success – or failure – then now is the time.
According to the first annual State of Fake Traffic report from Go-to-Market Security leaders CHEQ, fake traffic – once the domain of IT and Security departments – has now become such a concern that today's C-suite has realised it can threaten the overall security of a business.
Marketing departments have always been concerned about fake traffic, they know it wastes valuable advertising money, pollutes sales funnels with invalid leads and, ultimately, affects the analytics used to make critical business decisions.
But the "fake web" has now become a much more strategic business issue, with companies from Twitter to Paypal to Ticketmaster, having to react after go-to-market initiatives unintentionally led to exploitation from bad actors on the internet.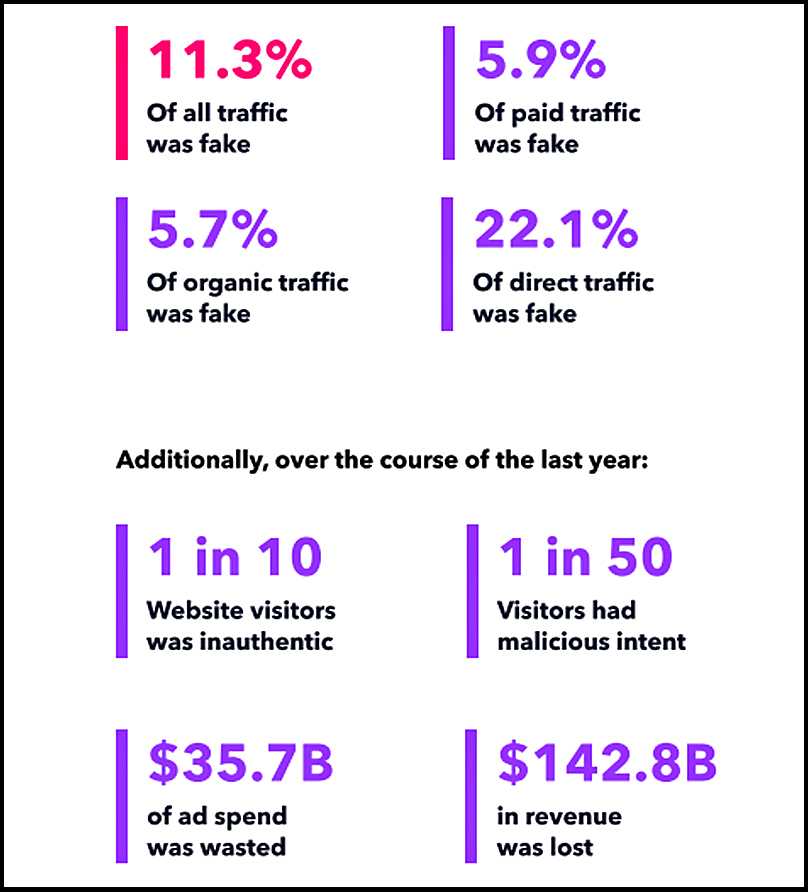 In 2022, CHEQ  evaluated the fake traffic rates of more than 15,000 of its customers (see above) and discovered that the volume of attempted attacks or access by fake, suspicious, or malicious actors increased at an unprecedented rate – up 167% on the previous year.
While fake traffic affects every industry, tech/SaaS is particularly vulnerable, accounting for 20% of the invalid traffic attacks.
Why are bots and fake traffic a threat?
Malicious bots work in a number of different ways to affect your website, they can compromise data, pollute your analytics, steal your information or lift your content as well as looking to see if they can infiltrate your payment systems.
Losses from cybercrime such as this is estimated at around $190,000 per second according to US organisation Cybersecurity Ventures and ad fraud netted criminals more than $42 billion in 2021 according to data from CHEQ.
"Small and medium sized businesses lack the financial resources and skill set to combat the emerging cyber threat," according to Scott E. Augenbaum, former supervisory special agent at the FBI's Cyber Division, Cyber Crime Fraud Unit, where he was responsible for managing the FBI's Cyber Task Force Program and Intellectual Property Rights Program.
More than half of all cyberattacks are committed against small-to-midsize businesses (SMBs), and 60 percent of them go out of business within six months of falling victim to a data breach or hack.
Interestingly, the origins of fake traffic are evenly spread out across the globe, with North America accounting for 22%, EMEA 18.9%, APAC 18.1% with the LATAM region accounting for just 8.7%.
The financial impact of fake traffic
Fake traffic including bots, automation tools, fraudulent accounts and click farms cost businesses money.
According to Statista.com $600 billion USD was spent on digital advertising in 2022. CHEQ estimates of that total, $35.7 billion in ad spend was lost to fake  and fraudulent traffic.
This is based on the company's average invalid rate for paid traffic. But on top of the lost revenue, fake traffic is also responsible for reducing the effectiveness of ad campaigns.
It impacts ROAS (Return on Ad Spend) and damages the accuracy of marketing and remarketing data, as well as skewing automated optimisation algorithms, which can led to even further loss down the funnel.
Without accurate data, any campaigns will be compromised from the start. A study by LeadJen found that sales and marketing departments can be losing an average of 550 hours and as much as $32,000 per sales rep from bad data, mostly as a result of fake leads in their CRM.
What can you do about fake traffic?
Protecting their website and advertising from bots means companies can ensure a smoother experience for their customers.
It will also reduce the risk of security threats, cut wasted ad spend and improve the data on which business decisions are made.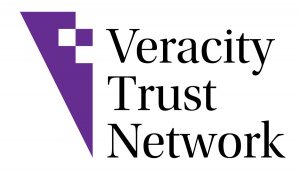 Veracity Trust Network helps protect companies from bot attacks and click fraud in a number of vital ways by:
Using advanced technologies such as machine learning and artificial intelligence to detect and prevent bot attacks in real-time.

Reducing click fraud by detecting and blocking fake clicks generated by bots and other malicious actors, ensuring accurate traffic data and reducing wasted spend on fake clicks.

Enhancing security by providing additional layers to protect against cyber attacks and other forms of malicious activity.

Improving website performance by preventing bot attacks and click fraud, helping to improve the overall performance and provide a better user experience.

Providing peace of mind for website owners, who can be confident that their websites are protected against the latest threats and are functioning optimally.
With multi award-winning* click fraud detection and mitigation across search and social, Veracity Trust Network feeds other parts of the Martech stack with better quality data, to enable improved analytics, decision-making and results.
*Digital City Awards 2022: Innovation of the Year, Best Business Awards 2022: Best Innovation, Best Martech Innovation at Prolific North Tech Awards 2021, B2B Marketing Expo Innovation Award for Best Marketing Tool 2021, and the Tech Nation Rising Stars 3.0 Cyber Award 2021, as well as holding Verified by TAG status.