Protecting websites and online advertising from bot attacks
By protecting their website and advertising from bots, companies can ensure that their website runs smoothly, provides an optimal user experience, reduce the risk of security threats, reduce wasted ad spend and improve the data on which business decisions are made.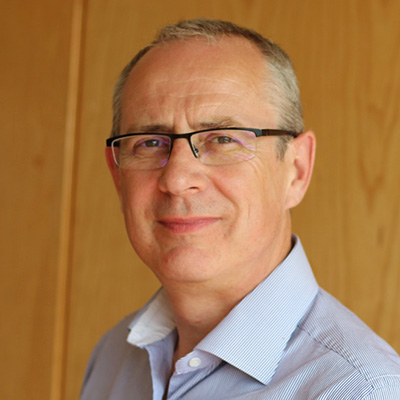 "Many organisations are grossly underestimating the problems cyber breaches and bots can have on their infrastructure, security, budgets and reputation. An 'if it ain't broke, don't fix it' mindset often stops them investing in cyber protection in the areas of their public-facing websites and the online advertising that points to them.
Instead, they concentrate on networks, servers and other infrastructure, leaving their websites vulnerable to attack. The problem is that you won't know your website is insecure until a breach happens. Then it could be too late."
Nigel Bridges, CEO, Veracity Trust Network
Who suffers from ad fraud?
Ad fraud (also commonly known as click fraud) affects many companies that rely on online advertising as a means of driving traffic to their websites and generating revenue.
The issue affects both large and small businesses across a variety of industries, including e-commerce, finance, healthcare, and technology.
The impact of click fraud can be significant, leading to a loss of revenue, decreased ROI, and a tarnished reputation.
Who is at risk from malicious bots attacking their website?
Businesses that handle sensitive customer information, such as e-commerce sites and financial institutions, are at the highest risk of being targeted by malicious bots.
Online marketplaces, travel and hospitality companies, gaming websites, and healthcare organisations are also vulnerable to bot attacks.
These businesses are likely to have valuable data, such as personal information and financial information, that can be used for fraudulent purposes.
Why Veracity Trust Network?
Veracity Trust Network helps protect companies from bot attacks and click fraud in many ways, including:
Detection and prevention of bot attacks using advanced technologies such as machine learning and artificial intelligence to detect and prevent bot attacks in real-time.
Reduction of click fraud by detecting and blocking fake clicks generated by bots and other malicious actors, ensuring accurate traffic data and reducing wasted spend on fake clicks.
Enhanced security by providing additional layers of security to protect against cyber attacks and other forms of malicious activity.
Improved website performance by preventing bot attacks and click fraud, helping to improve the overall performance of websites with a better user experience.
Peace of mind for website owners, who can be confident that their websites are protected against the latest threats and are functioning optimally.
Veracity Trust Network offers numerous benefits to companies in terms of detecting and preventing bot attacks, reducing click fraud, enhancing security, improving website performance, and providing peace of mind.
Award-winning malicious bot protection.
AI-Enabled Data Solution of the Year – DataIQ Awards 2023 Finalist
Tech Innovation of the Year Winner – Leeds Digital Festival Awards
Cyber Security Company of the Year – UK Business Tech Awards 2023 Finalist
Tech Leader of the Year – Tech Awards 2023 Finalist
Best Use of AI – Tech Awards 2023 Highly Commended